Nightlord - Approaching Thunder (1990)
TRACKLIST:

1. Reign
2. Vote For Me
3. Power Of Hate
4. Holy Inquisition
Nightlord - Approaching Thunder (2011) [Reissue]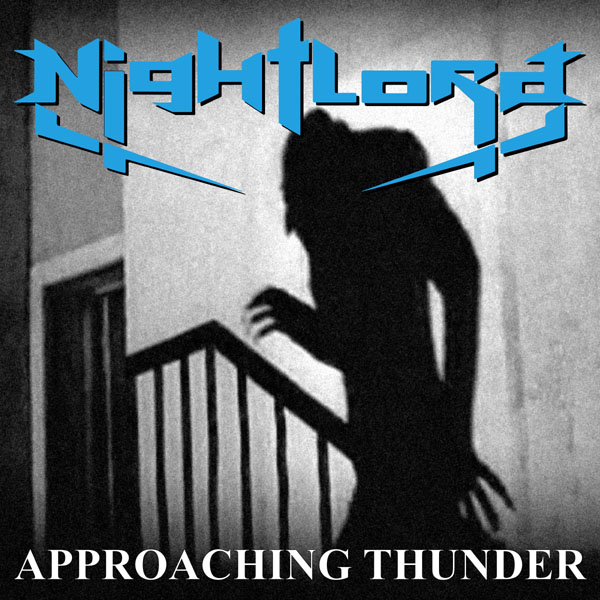 TRACKLIST:

1. Reign
2. The Final Book (Bonus Track)
3. Vote For Me
4. Season Of Decay (Bonus Track)
5. Power Of Hate
6. For The Faithful (Bonus Track)
7. Feed The Path (Bonus Track)
8. Holy Inquisition
Artist :
Nightlord
Country :
UK
Release :
Approaching Thunder/Approaching Thunder [Reissue]
Year :
1990/2011
Genre :
Heavy Metal
File Type :
mp3 VBR
Download :
Get It Here
Info:
It's only fair to say that Nightlord's debut record 'Approaching Thunder' has stood the test of time, despite coming out just a few years prior to the Middlesex quartet's disbandment in 1993. Their recent reunion has seen the band playing live shows here and there, including a support act for Sepultura; and unless you've been able to catch them onstage, your best bet is to hear their re-released back catalogue. Whereas the material on their 1993/2010 EP 'Cult of the Moon' sounds like a rather forced effort, 'Approaching Thunder' stands as the stronger offering.
Consisting of the first four tracks that the band had recorded, plus four more left over from that session, the album shows a greater sense of speed and punk vigour as compared to its technically written follow-up. Frontman Ferenc Collins sounds more comfortable shouting than he is singing, as the restraints of the latter style mean he is unable to spit out his passion at the audience like he can on this album.
Between the two records and their differing styles, Nightlord are at their best when they hit hard and fast, and it is 'Approaching Thunder' where they shine.